AcuSTAR Wellness is Best Acupuncture, Chiropractic, Cupping Therapy, Reverse Diabetes Clinic Near Me in Bangalore

AcuSTAR Wellness is premier KPME-Rgd, Govt-Appproved Acupuncture, Cupping, Chiropractic, Diabetes Reversal, Spine & Disc Care clinic in Bangalore.
.
AcuSTAR Wellness is best holistic and natural wellness centre, located in Nagarabhavi, Hebbal-Jakkuru that offers acupuncture, acupressure, chiropractic, cupping therapy, reverse diabetes, pain relief/cure treatments in these locations: Hebbal, Jakkuru, Sahakarnagar, Yelahanka, Nagawara, Banasawadi, Jalahalli, Airport Road, Manytha techpark, Nagarahbavi, Vijayanagar, Rajajinagar, Basaveshwara Nagar, Magadi road, Kengeri, Mysore Road, Kurubarahalli, etc.
An initiative from Dr Rudresh, a professional medical doctor with qualifications in allopathy, acupuncture, chiropractic, nutrition, diabetes with 20 years of working experience from US Hospitals and overall 23 years of experience.
We have treated more than 20,000 patients, including but not limited to: extreme diabetes (with diabetes complications), severe spine and disc diseases, sciatica, paralysis (hemiplegia, Bell's palsy), severe neck and back pain with spondylosis/spondylitis, very high TSH thyroid disorders, hypertension, arthritis, difficult-to-treat pains (knee pain, migraines, headaches, body pains, shoulder pains, leg pains, etc.)
We do not just treats symptoms but cures many diseases (acute & chronic), root causes of many incurable diseases for holistic health care.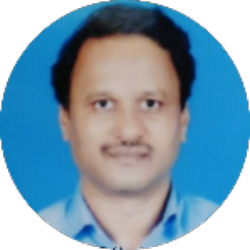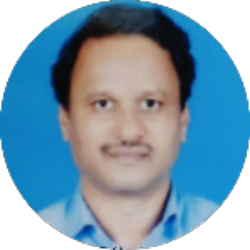 KPME-Registered, Gov-licensed Allopathy, Chiroprator, Acupuncture, Functional Medicine Doctor, FM Nutritionist.

He has won prestigious State Scientific (KA-HN) Award in 2023 for his research in Acupuncture medicine and diabetes.

He has 23 Years of Experience with Indian and US Hospitals in Allopathy, Chiropractic, Acupuncture, Functional Medicine,

Have Trained and Treated 20,000 patients successfully with 100% positive patients' feedback/reviews.

Has trained 5000 doctors: MBBS, MD, BAMS, BDS, BHMS, BPT, Nurses for US Hospitals since 2001

Has worked for US Hospitals like OHSU, Abbott, St Joseph's Hospital, UMICH remotely in EMR.

Dr Rudresh has done BDS from MRADC in 1999, MD Acu from Colombo Open Medial University, Diploma in Acupuncture from Spain University, Bachelor of Acu from FAST Board, MDAc from Rajasthan Acu Centre, Functional Medicine CEC from IFM, USA.

Has rich experience of 23 years in working as MedSoft Editor, EMR editor, EMR trainer, Drug Researcher, Public Health Educator, Reverse Diabetes Educator, Public Health Camp Manager, 12 different style acupuncture doctor, chiropractor, reverse diabetes specialist.
Dr Rudresh, MD Acu, BDS, D.Acu (Spain), MDAc, B.Acu, AFMCP (USA)